Gathering Around the Fire: The Mamakating and the Minisink Trail
Presented by

Evan Pritchard

, Director of the Center for Algonquin Culture, Rosendale, NY
7:00 p.m. Thursday, June 7……….Please call the library to register: 888-8004.
In this illustrated lecture, Evan will go into depth about the Mamakating (place-in-the-pines-where-we-gather-at-the-fire) region and its native history. We will also discuss Wawarsing,  Socconessing, Ioskawasting, Awosting, Kerhonkson, and Wurtsboro, formerly known as Shawanoesburg (Hill-of-the-Shawnee Indians). We'll discuss the differences between the Shawnee and the Munsee Delaware associated with the Minisink Trail, now route 209.
Evan T. Pritchard, a descendant of the Mi'kmaq people, has taught Native American studies at Pace University, Vassar College, and Marist College and is the director of the Center for Algonquin Culture. Steeped in bird lore by his Mi'kmaq great aunt Helen Perley, he is the author of several books, including "Native New Yorkers" and "No Word for Time". A regular on radio shows such as NPR's "Fresh Air" and on the History Channel, he lives in the Hudson Valley of New York.
The Center for Algonquin Culture is a group of individuals across North America who are committed to exchanging a deeper knowledge of the culture, history, language, and wisdom of Algonquin people.
The talk will be followed by Q and A and book signings. For more information about the Center for Algonquin Culture and Evan Pritchard, go to www.algonquinculture.org.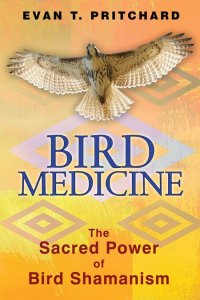 A few of the many books written by Evan Pritchard, available through the library catalog.